Enroll in our treatment program and ELIMINATE your addiction!
Inspire Malibu's state-of-the-art treatment program combines the latest scientific research with proven, evidence-based therapies to address alcohol and substance abuse SUCCESSFULLY. We are also uniquely qualified to address dual diagnosis disorders.
Safe and Comfortable Detox
Inspire Malibu is unique among addiction treatment centers in providing arguably the safest and most comfortable detox available.
One on One Therapy
We do a complete psychological profile of a patient's life to determine any underlying issues that may be fueling their substance abuse or addictive behavior.
All Levels of Care
We make sure that your needs are covered by providing Detox, Residential, Intensive Day Treatment, and Intensive Outpatient Services.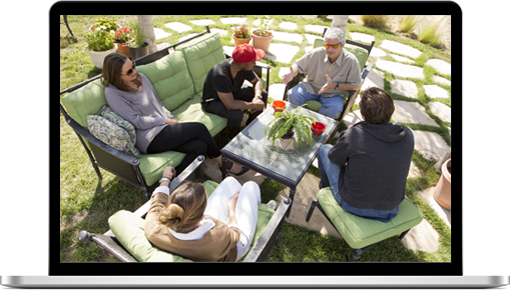 Evidence-based treatment approach has proven to work better.
Why should you choose Inspire Malibu? We are a doctor-led program. Our team is a compassionate group of alcoholism and addiction professionals unsurpassed in the industry. Inspire Malibu's individualized program has been RESEARCHED and PROVEN to work. By only treating a small group of clients, we can focus on each individual's treatment program and give them the needed attention.
"Inspire Malibu is truly a first class treatment facility and Intensive Outpatient Program that saved my life. The doctors are second to none as it relates to the treatment of addiction and the entire staff is in the same category. The facilities are excellent, and the level of care and compassion made the entire experience productive as well as pleasant."
MARK N.
Inspire Malibu in the news
Since 2012 we have had the pleasure of appearing in the following news media outlets to discuss our unique evidence-based treatment approach.
Proud Partner of DHCS
Inspire Malibu is proud to work with the California Department of Health Care Services.
Accredited by the Joint Commission
The Joint Commission accredits less than 20 percent of the treatment facilities in the United States.
Inspire Malibu Treatment Center is proud to be accredited by the Joint Commission in behavioral health care.
ELIMINATE YOUR 
With our Scientifically Proven Treatment Program.
Getting Help With Addiction Treatment Doesn't Have to be Complicated
Call Us Toll Free, Send Us An Email, or Check Your Insurance. We're Always Available.

Toll-Free Helpline
Call toll-free, and talk to an expert who can answer your questions about getting started.
Check Insurance
Check and see if your insurance is accepted. Fill out an easy, secure form and get started.